PICK AND GIVE THE MOON TO THE VILLAGE – The journey of bringing love of the Coteccons to Ham Can
On September 8, 2022, the bus to the village brings a memorable full-moon night for more than 450 children in Ham Can – a remote district of Binh Thuan province. The program welcomes the participation of representatives of the Board of Directors, employees of Coteccons – Unicons (a group member) and especially the Site Manager Board of Nova World Phan Thiet – Binh Thuan. On the side of local leaders, there were the presence of the Secretary of the Party Committee of Ham Can Commune, the Youth Union of Binh Thuan Provincial Police and representatives of the Departments, Unions, teachers and more than 450 children from schools. primary school in the commune.
Ham Can commune is part of the Ham Thuan Nam district and is home to 90% Raclay people. The commune has 1200 households, 4,200 people, 720 children are of school age, 260 children are poor and near-poor families, 20 are orphans and disabled. The living condition in the locality is still miserable. Many children do not know about the Mid-Autumn Festival and the lantern procession. With the support of Nova World Phan Thiet – Binh Thuan Project Manager Board and local departments, Coteccons came up with the idea of ​​"PICK AND GIVE THE MOON TO THE VILLAGE " to bring a meaningful and full Mid-Autumn Festival to the children.
Before the program, Coteccons-Unicons volunteers prepared many gifts and musical performances to join the children in the lantern procession. The exchange activities, though simple and rustic, bring a lot of laughter and memorable moments for all members, as well as children. The Mid-Autumn Festival becomes even more warm and full of love under the full moon, where humanity's values are shared from the sharing hearts of Coteccons and Unicons.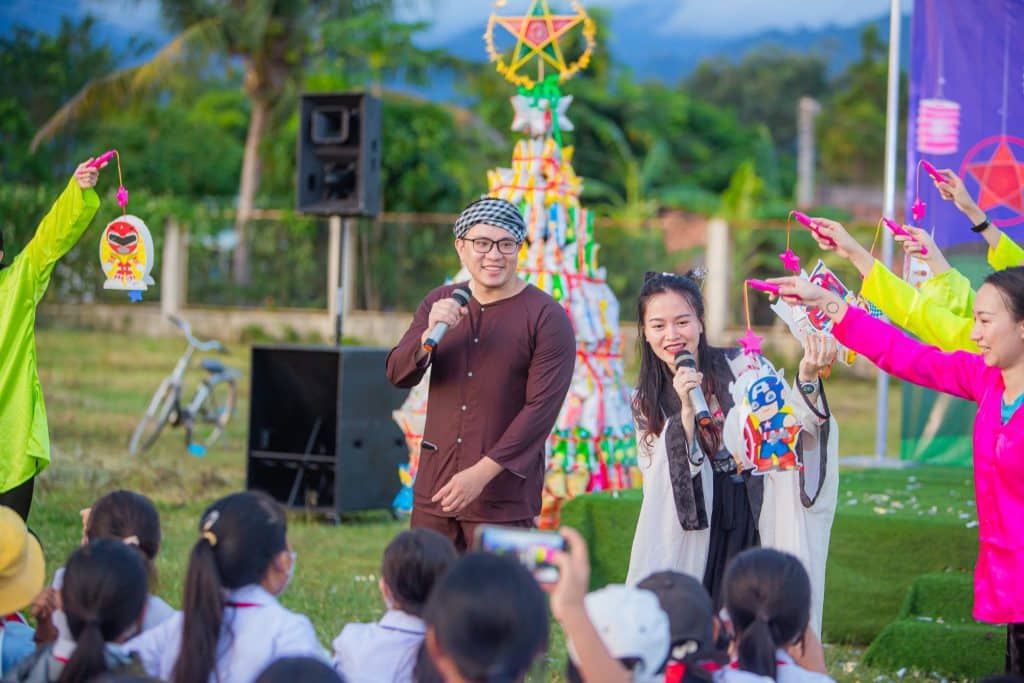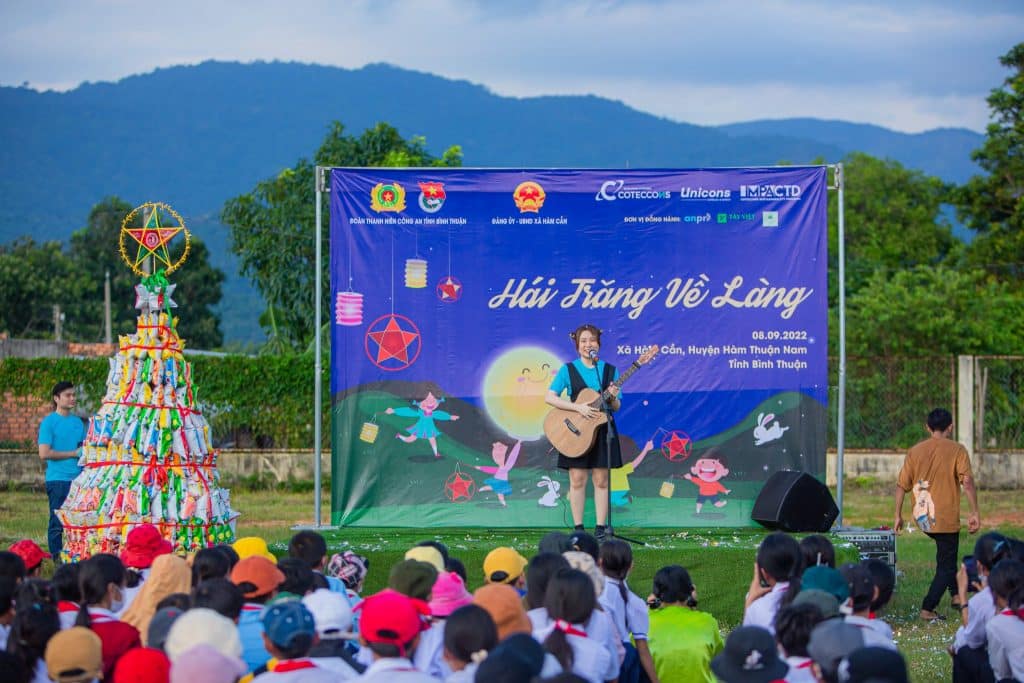 At the program, the representative of Coteccons company also awarded 20 scholarships to students who have strived to excel in their studies, encouraging them to continue to strive to achieve their dreams.
The PICK AND GIVE THE MOON TO THE VILLAGE project is an activity in the series of IMPACTD programs-Coteccons' sustainable development program with the mission: "Wherever Coteccons goes, it will be greener and better". Coteccons is devoted to promoting community activities that improve the lives of local people in each place where the Company deploys projects.