GREEN UP(CN)
MARATHON(CN)
WE STRIVE TO(CN)
REDUCE - REUSE - RECYCLES(CN)
TO BE BETTER FRIEND OF THE ENVIRONMENT(CN) we support the local community(CN)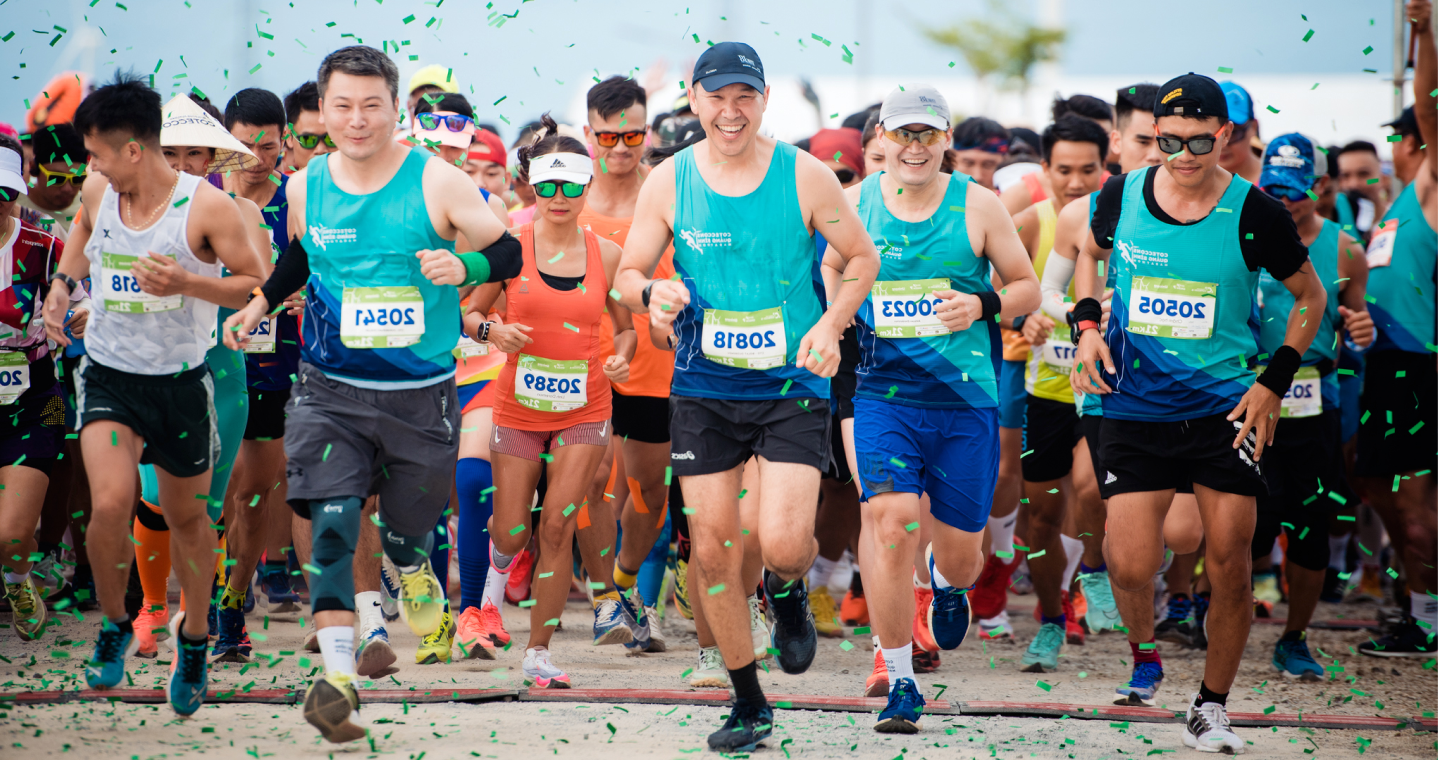 Coteccons Marathon with the theme "Green Up" wants to promote a healthy lifestyle from the marathon that is joyful, sporty, energetic, and GREEN.(CN) A marathon is not only a race to win the championship but also an occasion to disseminate the Sustainable, Eco-friendly lifestyle.(CN) The Coteccons Marathon will make the most of recycled and environmentally friendly materials.(CN) Especially, for every 5km athletes complete, Coteccons will plant one more tree in the greening journey of Vietnam.(CN)
More than 400kg of plastics waste from wrappers, milk boxes, straws, containers,.. were upcycled in to make 2500 medals for Coteccons Quảng Bình Marathon 2022.
Our "Green" running shirt is made from Nano - Air weaving fabric with 100% recycled materials from plastic bottles and plastic shells, processed at factories meeting GRS Global Recycling Standards, completely environmentally friendly.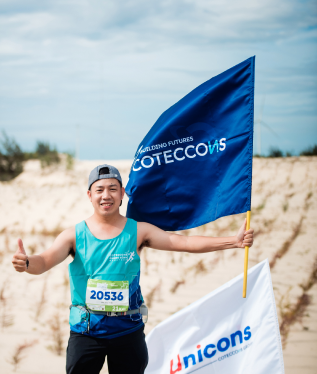 Reuse Construction Equipment
Equipment during the organization is also used from Coteccons's local construction site such as Scaffold, Safety net,... to limit waste discharge into the environment.
WHAT HAVE WE ACHIEVED?(CN)
Developments was construc
从2020年2月14日至21日,Coteccons