The working environment takes up most of the living space of staff, especially when it comes to civil engineers, who work specifically at construction sites every day.
Green Day activities are organized every Friday to keep the construction site 'green', thus creating a clean working environment.
Everyone from the Site Management Board to the Subcontractors is engaged in common work like cleaning and garbage collection. This Green Day activity partly helps each other relieve work pressure, creates a cohesive atmosphere, and above all raises awareness of protecting the living environment – a "green, clean, beautiful and safe" construction site.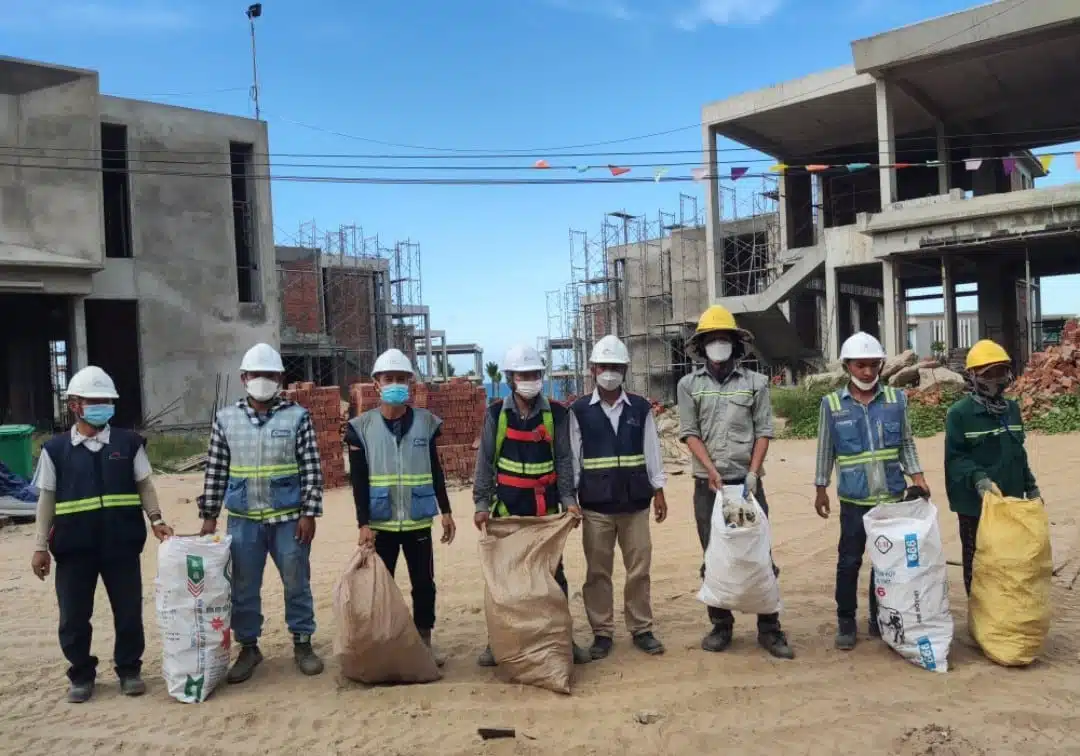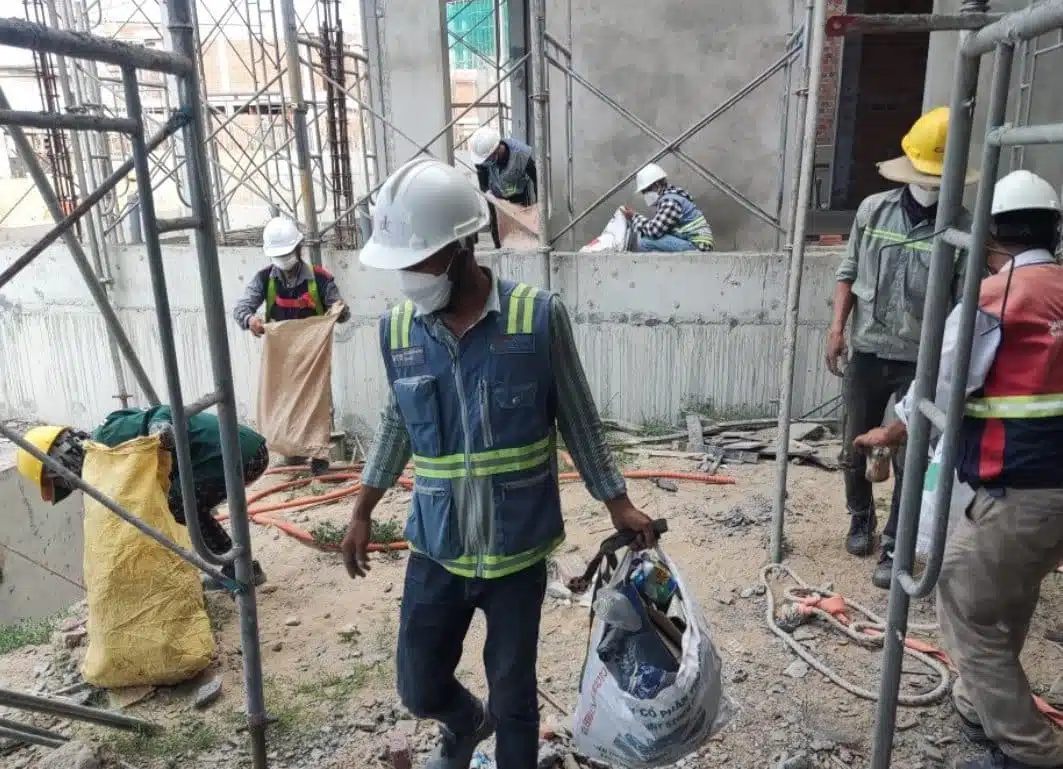 Following the "Green Friday", Ixora Ho Tram tries to maintain the habit of cleaning 'house' every Thursday from 07:00 to 07:40.
Mr. Ngoc Hao – Site Manager and members of the Site Management Board all rolled up their sleeves to collect garbage, and plastic bottles to help protect the environment while providing a clean and tidy working space for the Ixora Ho Tram project.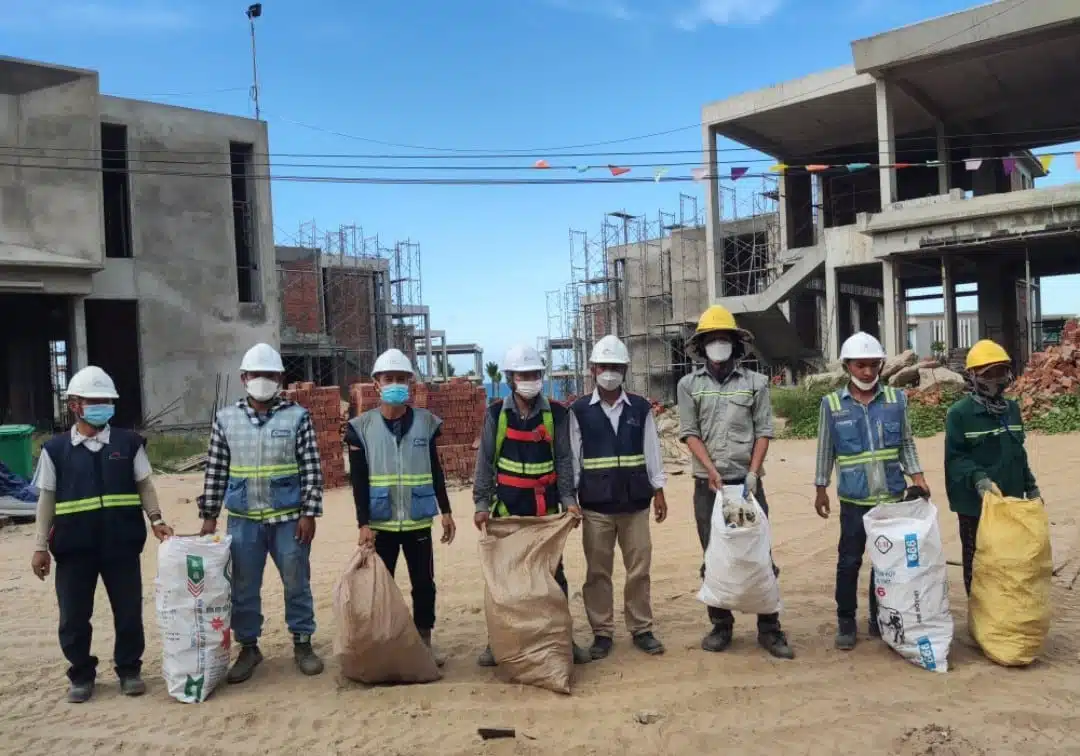 With Green Day activities, Le Meridien Resort & Spa and Ixora Ho Tram hope to spread the message "Green – Clean – Safe" – "Green Office" to other construction sites of Coteccons.