With the goal of incubating the generation of Coteccons and introducing career opportunities to students in construction major throughout the country, the Faculty of Civil and Industrial Construction of Hanoi University of Civil Engineering successfully organized graduation project defense ceremony for students of bilingual classes K62XE, XF, as well as Farewell & Student career orientation ceremony in Dong Mo, Son Tay, Hanoi.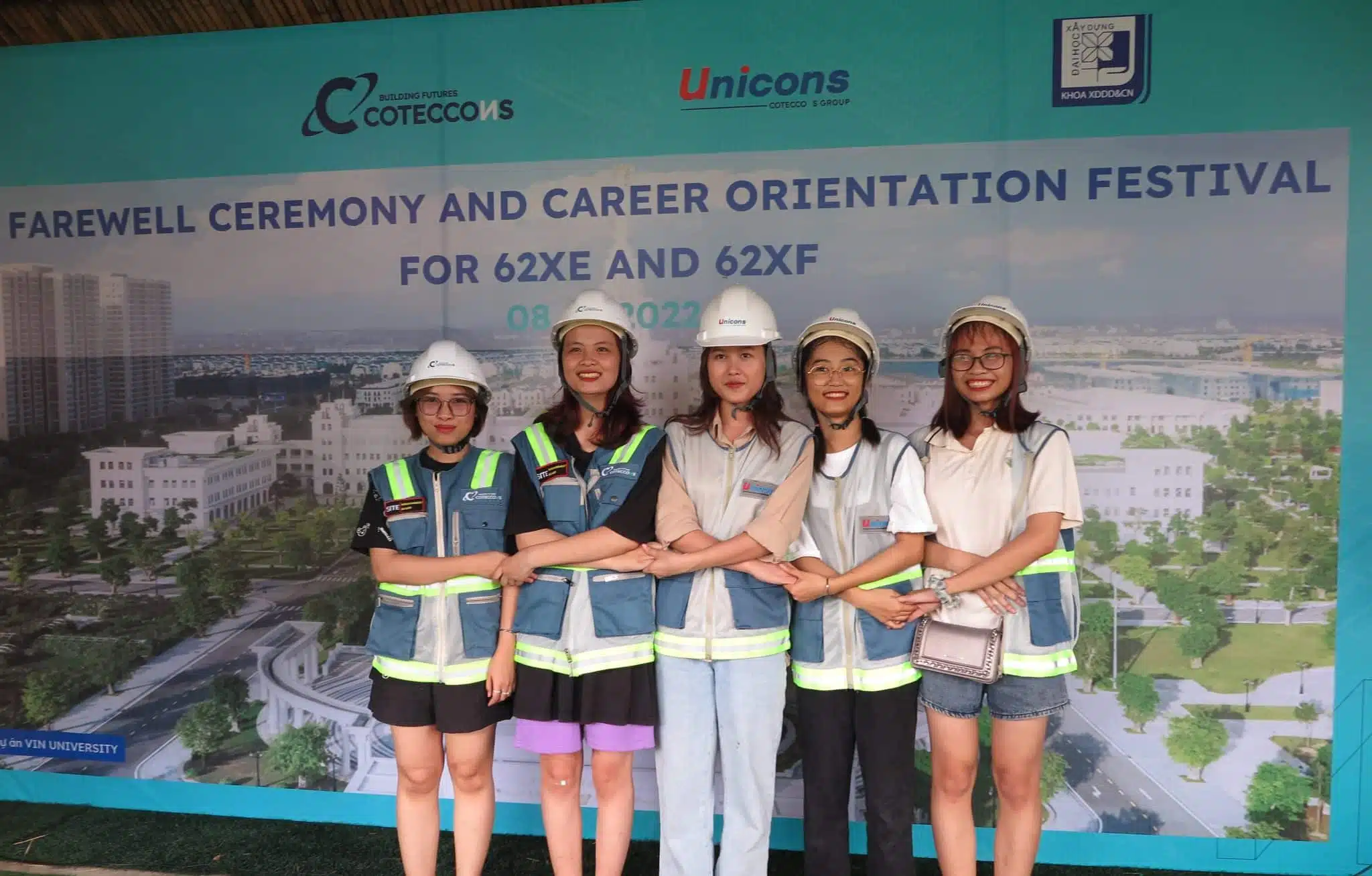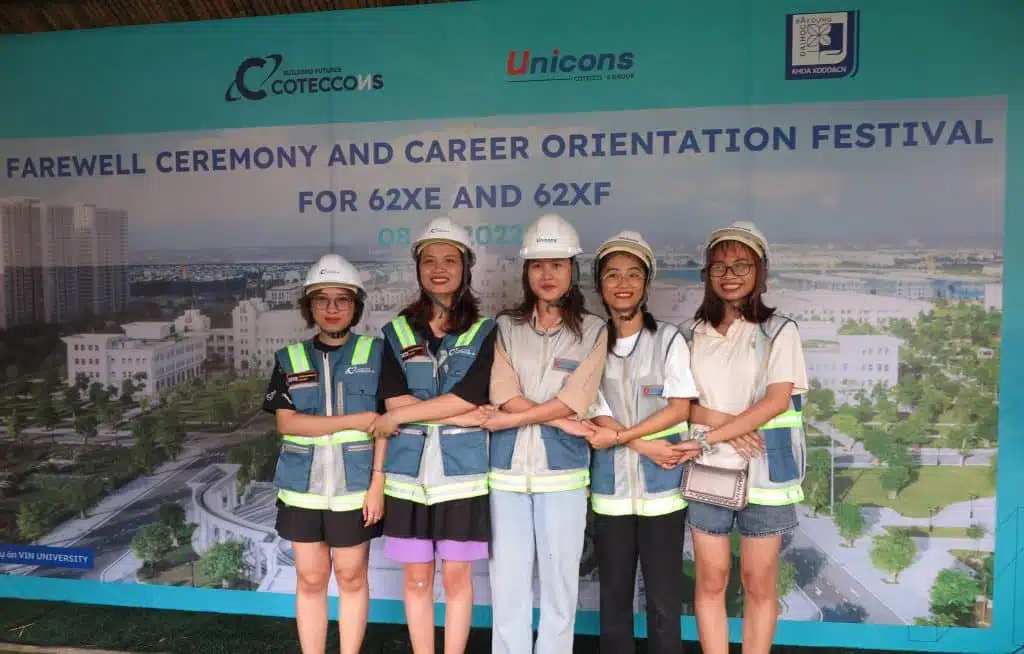 At the graduation project defense ceremony, Coteccons Group assigned an expert to join the XE Council to help evaluate products and find potential factors with good professional qualifications and foreign languages, and abilities to work flexibly in an international environment.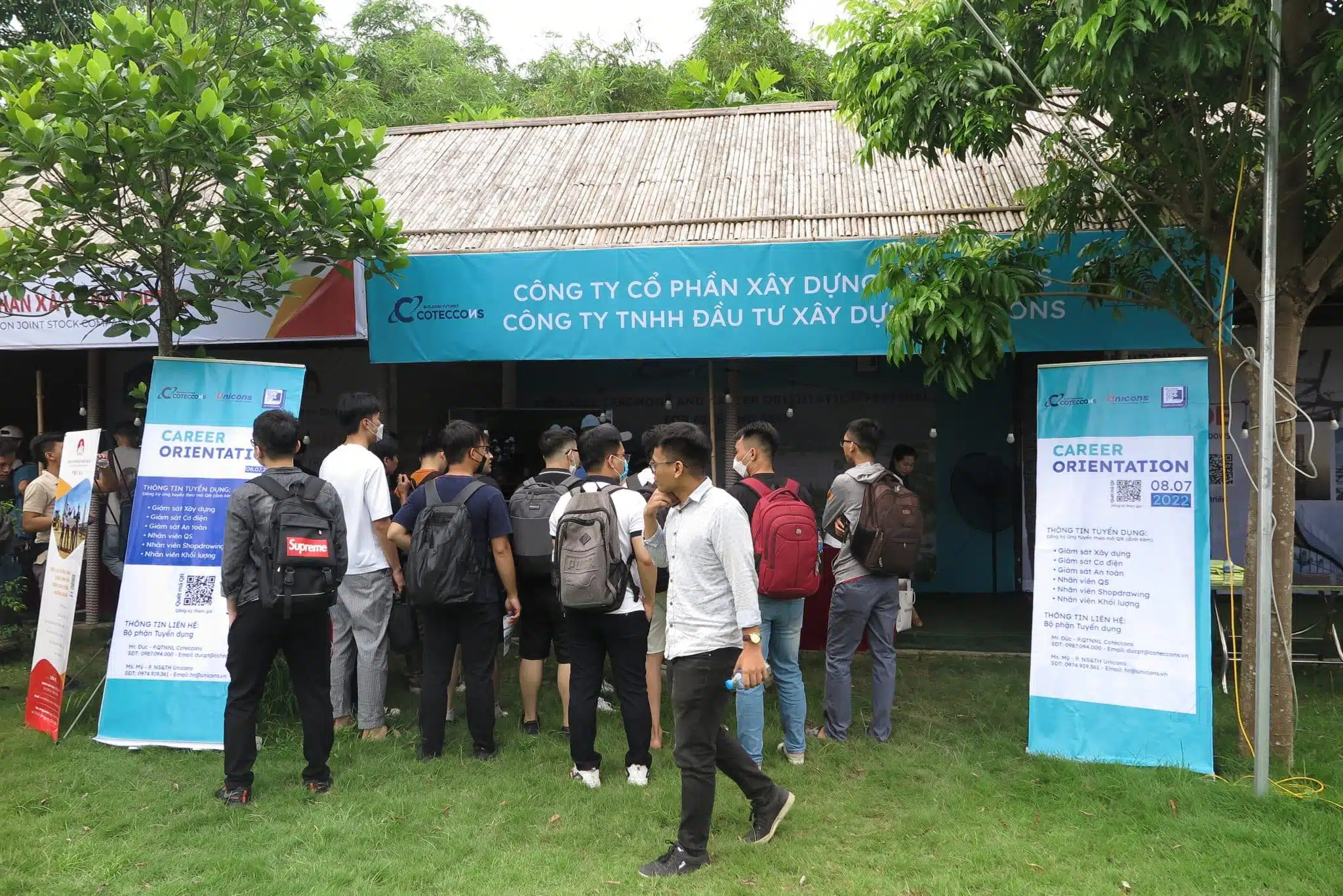 Participating in the Farewell Ceremony and Career Day at corporate booths, the Coteccons Human Resource Department organized a variety of booth activities to promote the company image such as: learning about Coteccons through Kahoot minigames, experiencing becoming a civil engineer when wearing a unique Coteccons suit.
With many practical and close-knit activities, students have the opportunity to learn more about Coteccons as well as get closer to the professional working environment, and at the same time seize career opportunities in the leading enterprise in the field of construction in Vietnam.