From 14th to 21st of February 2020, Coteccons Construction Joint Stock Company launched a campaign to "rescue" 25 tons of watermelons to support farmers who are struggling to consume them in the market because of the epidemics of COVID 19. Accordingly, the number of rescued agricultural products will be divided into 02 free distribution stages to the workers at the construction sites of Coteccons in 3 regions of the country.
Specifically, on February 14th, 2020, the Company organized the support to purchase  13 tons of watermelons (phase 1) to give out to about 10,000 workers working at major construction sites in the Ho Chi Minh area. This action is to partially strengthen the spirit of the farmers and helping the workers have more energy to ensure their health for working.
Watermelons are being gathered at the construction sites
Members of the Steering Committee are distributing watermelons to the Workers
This is not only a practical action, but also the sharing of the Company also shows the spirit of "solidarity", adding motivation for farmers to overcome difficulties in the next stages. At the same time, the Board of Directors wants to propagandize every employee working together for the community.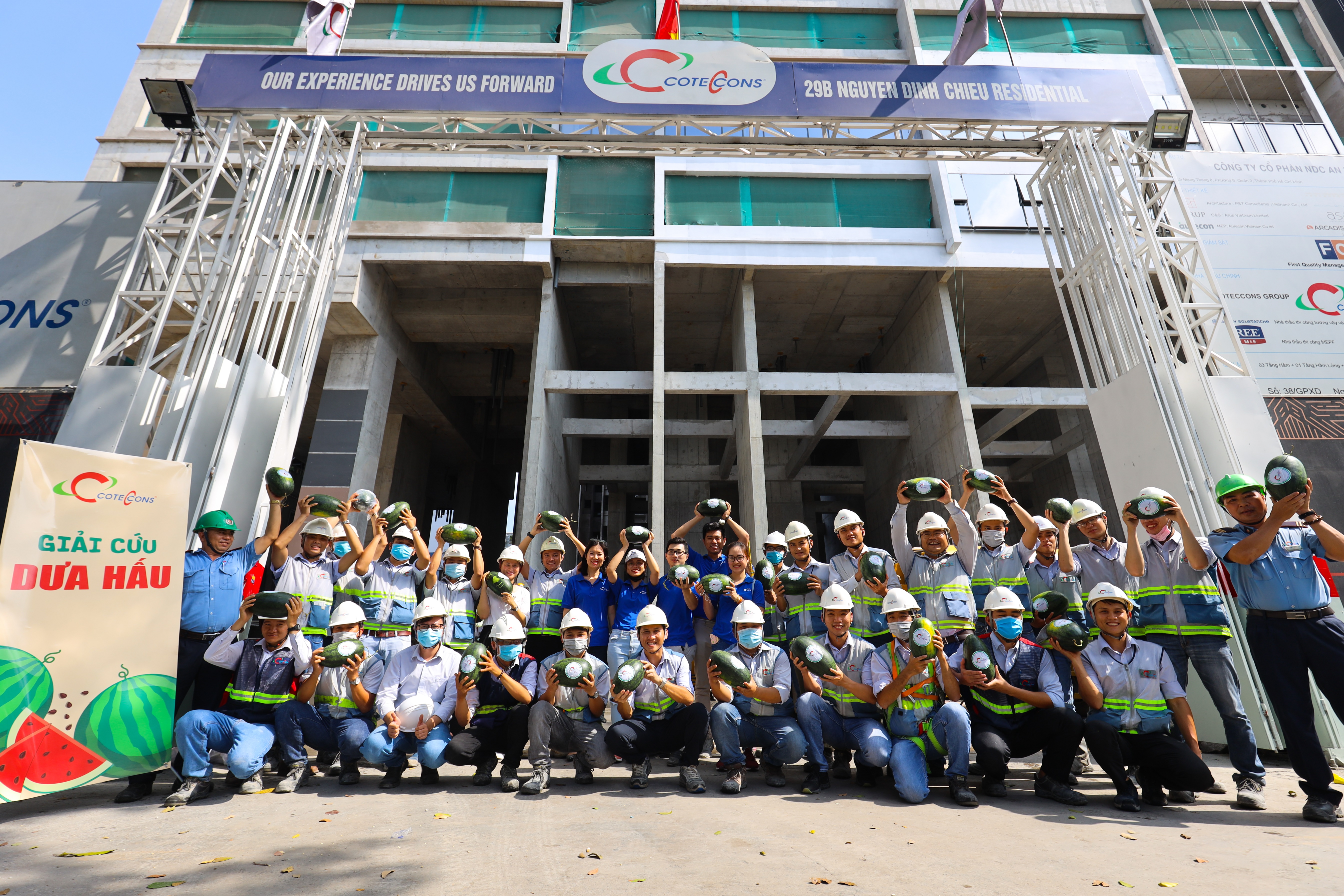 In addition, due to the nature of working at construction sites with a large number of construction teams from all of the corners around the country, the Company works strictly with the Safety Committee, the Steering Committee of the construction sites will carry out  many propaganda measures for  preventing COVID-19 epidemics for all workers: regularly updating information to raise awareness of workers about the epidemic prevention, checking body temperature before entering, arranging hand washing areas, and providing free masks and increasing the frequency of antiseptic spraying at the workplace
Doing exercise for health together with the preventive measures
Some valuable images at the campaign: