With a history of 18 years of establishment and development to become a leading construction company in Vietnam, the work force always plays a pivotal role and is a top concern in the partnership strategy and building environment. Coteccons' site of work
Vietnam's construction sector is characterized by its reliance on workforces, commonly known as "construction workers." This force is in charge of the majority of the construction work on projects, which is a skilled and physically demanding job. Hardworking construction workers, on the other hand, are intrinsically less concerned with working conditions. Understanding this, Coteccons is constantly working to enhance the working environment in order to provide a secure income, improve skills, and treat construction workers fairly, respectfully, and compassionately.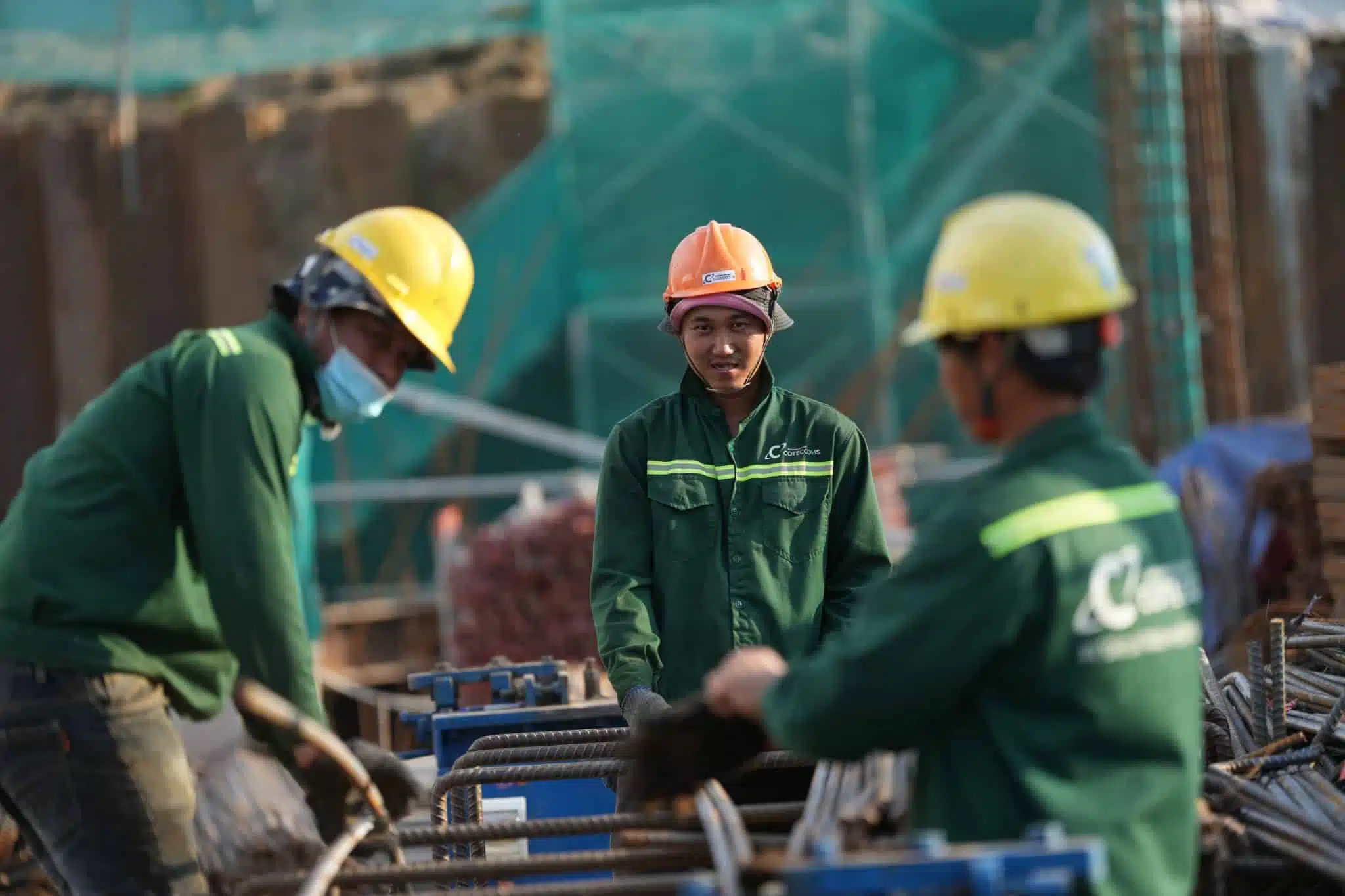 Mr. Pham Quan Luc, Deputy CEO of Coteccons, shared: "For the workforce, their first concern is the payment policy, together with other benefits in the working process and environment. At Coteccons, we always prioritize them, even in difficult times, because we know they are the first to suffer when the market is volatile. During this Lunar New Year, the entire industry is experiencing cash flow difficulties due to the influence of the real estate market, but Coteccons will continue to prioritize payment so that workers and employees can work with peace of mind to have a warm and prosperous Tet after the pandemic's two-year impact."
Vietnam's manufacturing industry is rapidly rising alongside the admission of large FDI giants. This is an opportunity for the construction industry, but it also poses a serious challenge to long-term human resources. Construction sites are becoming less attractive than factory jobs for the unskilled workforce due to harsh and unsafe working conditions. This is a big challenge for the construction industry: if it does not create a significant competitive advantage, the importation of this workforce is a possible scenario in the near future. As a leading enterprise in the industry, Coteccons affirms that improving the working environment for construction workers will be a focus of the company's sustainable development strategy. The first steps are:
1. Ensure a safe working environment
At Coteccons, safety is always a priority; we devote the majority of our time and resources to ensuring our employees' safety. Furthermore, workers are required to follow Coteccons' safety policies in order to ensure their own safety while working under the strict observation of the safety supervisory force. Furthermore, periodic (weekly) safety training courses will ensure that the safety information at each step is updated in accordance with the weather, construction stage, or common errors, as well as workers' reflexes in complying with safety requirements.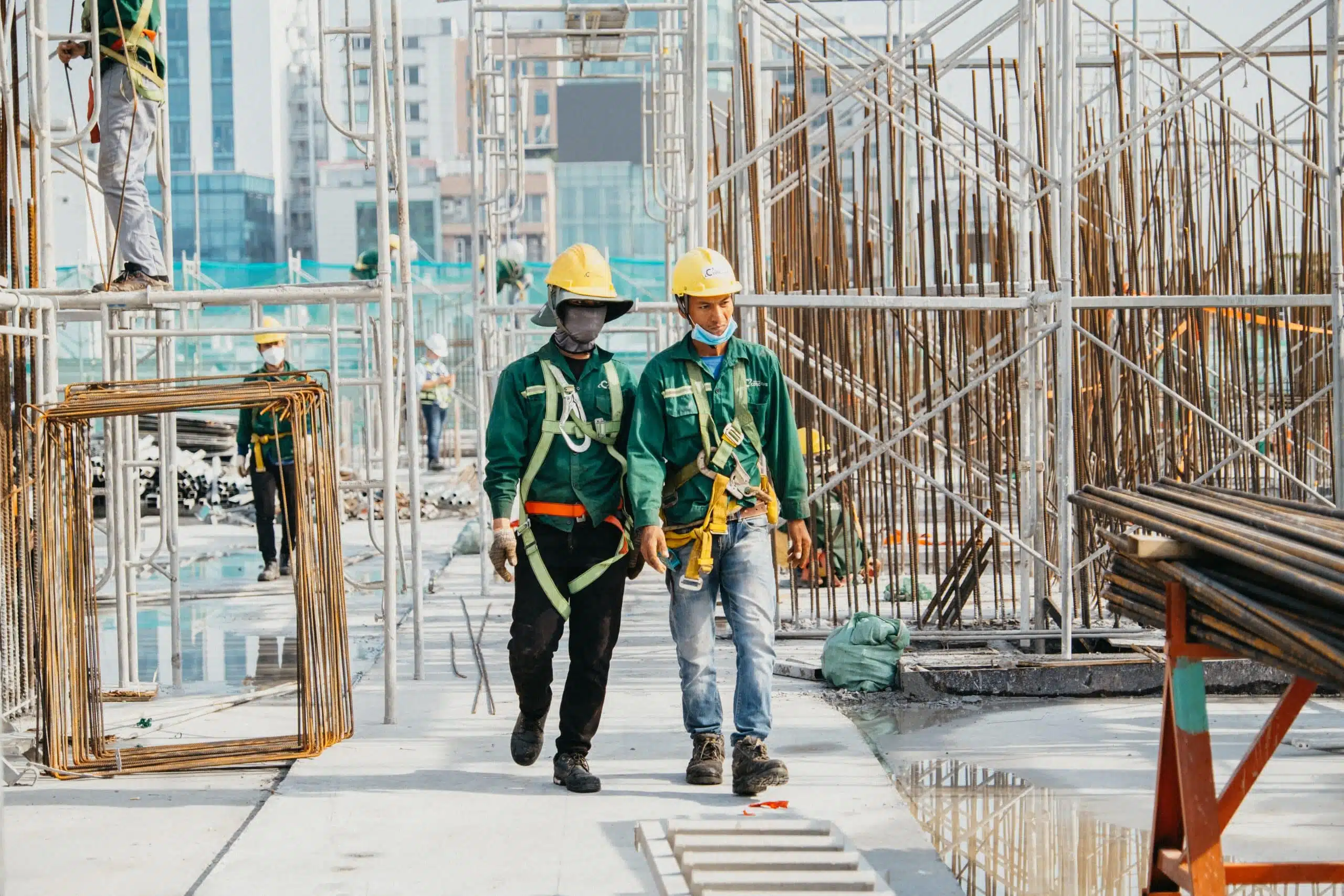 2. Provide skills improvement training sessions
Quality, along with safety, has been a guarantee factor at Coteccons' projects throughout their 18-year history. The organization of periodic skills training courses not only ensures the quality of Coteccons' projects but also improves the skills of the work force, thereby contributing to the improvement of the quality of Vietnam's construction industry in general when this construction force participates in the construction of other works.
3. Provide a stable source of income, ensure livelihood
At Coteccons, the work force is the top priority in allocating financial resources and payment policies. For construction workers, their livelihood and that of their families depend entirely on the project situation as well as the contractor's payment policy. Coteccons has the advantage of a stable source of projects; 50 to 70 are deployed each year, which will bring 20,000 jobs for construction workers.
4. Building a fair, humane and kind working environment
Coteccons engineers work with partners, including the work force, based on the principles of equality, respect, and kindness. Besides work, extracurricular activities such as Green Day, giving warm clothes for cold days, giving Tet gifts, and buying Tet bus tickets for those who need to work late due to progress also contribute to bringing joy to construction workers after long days on the job.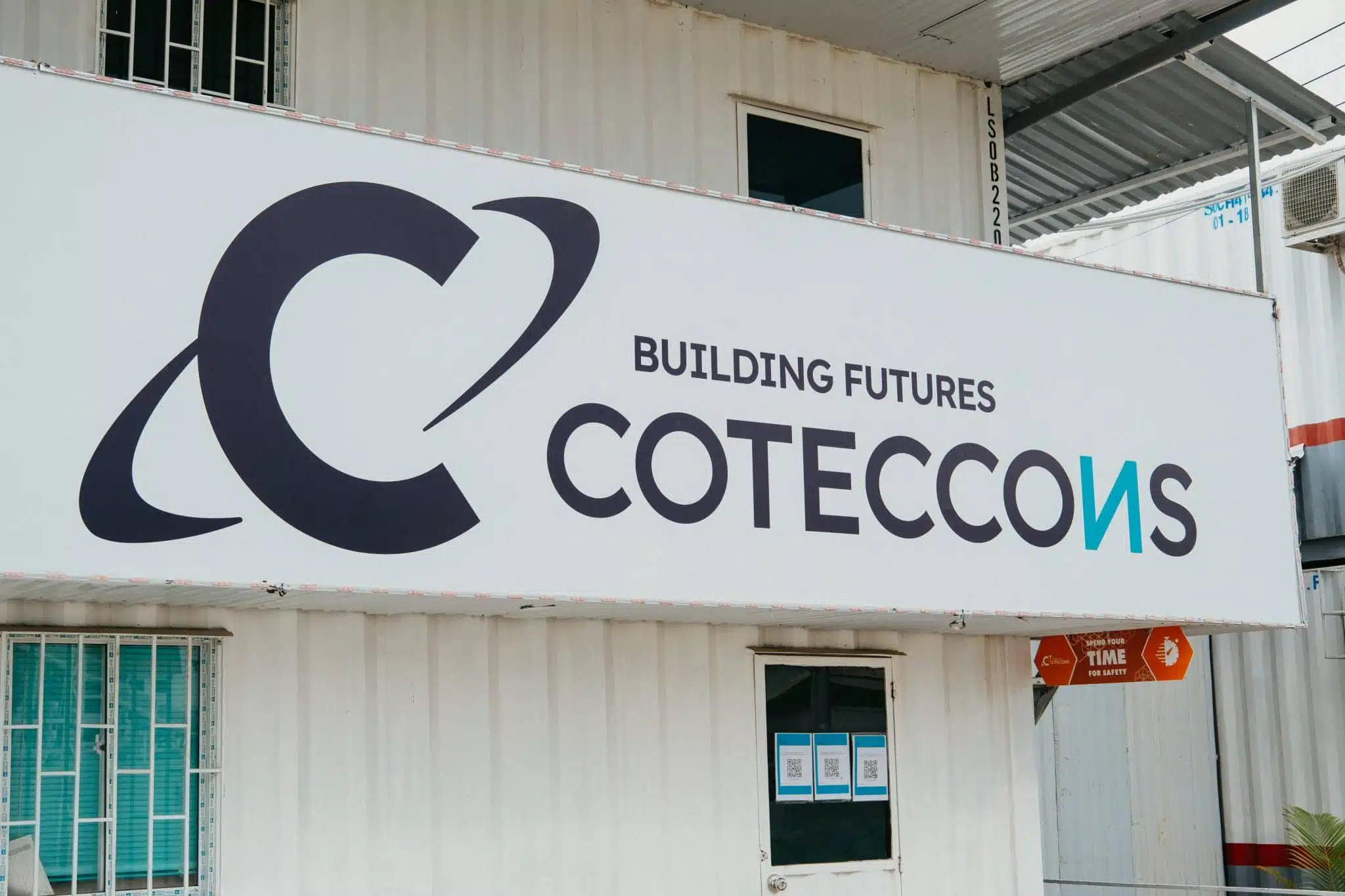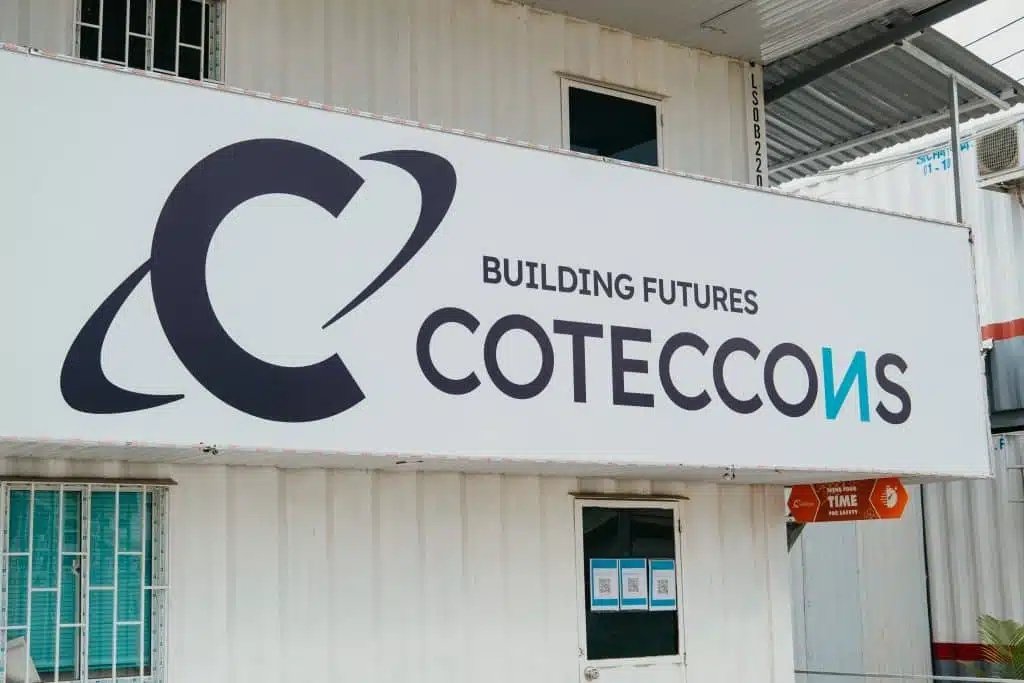 Furthermore, Coteccons introduced innovative ideas in order to collect the contributions of workers by establishing effective communication channels. For example, at the LEGO factory site, they can give comments by scanning a QR code placed throughout the building site or calling the hotline number directly connected to the safety supervisor. Two-way dialogue is a new concept in the industry that workers are still getting used to, but it is an excellent technique to improve interaction between the supervisory engineer and the person directly involved in the construction. This will be applied synchronously across all Coteccons projects in the near future.
About Coteccons Construction JSC
Established in 2004, Coteccons has become a leading construction company in Vietnam. The company has grown both in size and reputation by implementing world-class projects in diverse fields such as residential, commercial, hotel, infrastructure, and industrial. Constantly improving and developing, Coteccons owns four unique and different values, called "COTECCONS INSIDE," which have created prestige and brand. Specifically, Coteccons upholds its commitment to environmental sustainability in all projects, service and product diversification, customer experience focus and values in the process of operation, and business cooperation.
Website: https://coteccons.vn/
Media contact:
Mr. Nguyen Viet Thang – Head of Press and Shareholder Relations team
Tel: 0965-965-361